Chicago Dramatists Spring '15 Promotions
Branding for 'Mecca Tales' and 'A Work of Art' plays.
These posters served as the basis for the branding for two of Chicago Dramatists' spring 2015 plays. Artwork from the posters was taken by the client and reformatted for postcards, ads, emails and various other printed materials.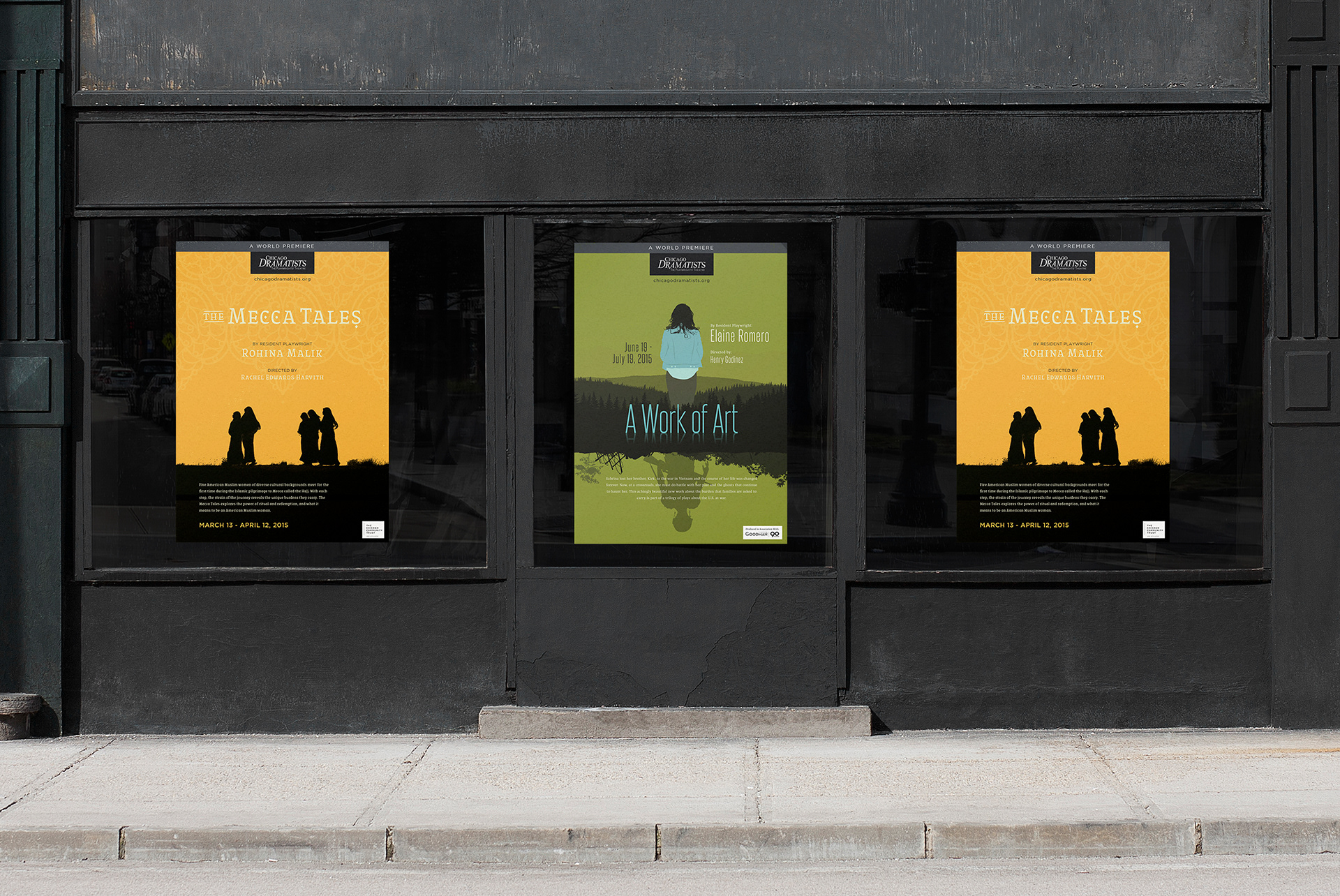 'The Mecca Tales' is the story of five American Muslim women of diverse cultural backgrounds who meet for the first time during the Islamic pilgrimage to Mecca called the Hajj. 'A Work of Art' takes place in two time periods, the Vietnam War era and present day, and follows the emotional journey of a woman who lost her brother during the former.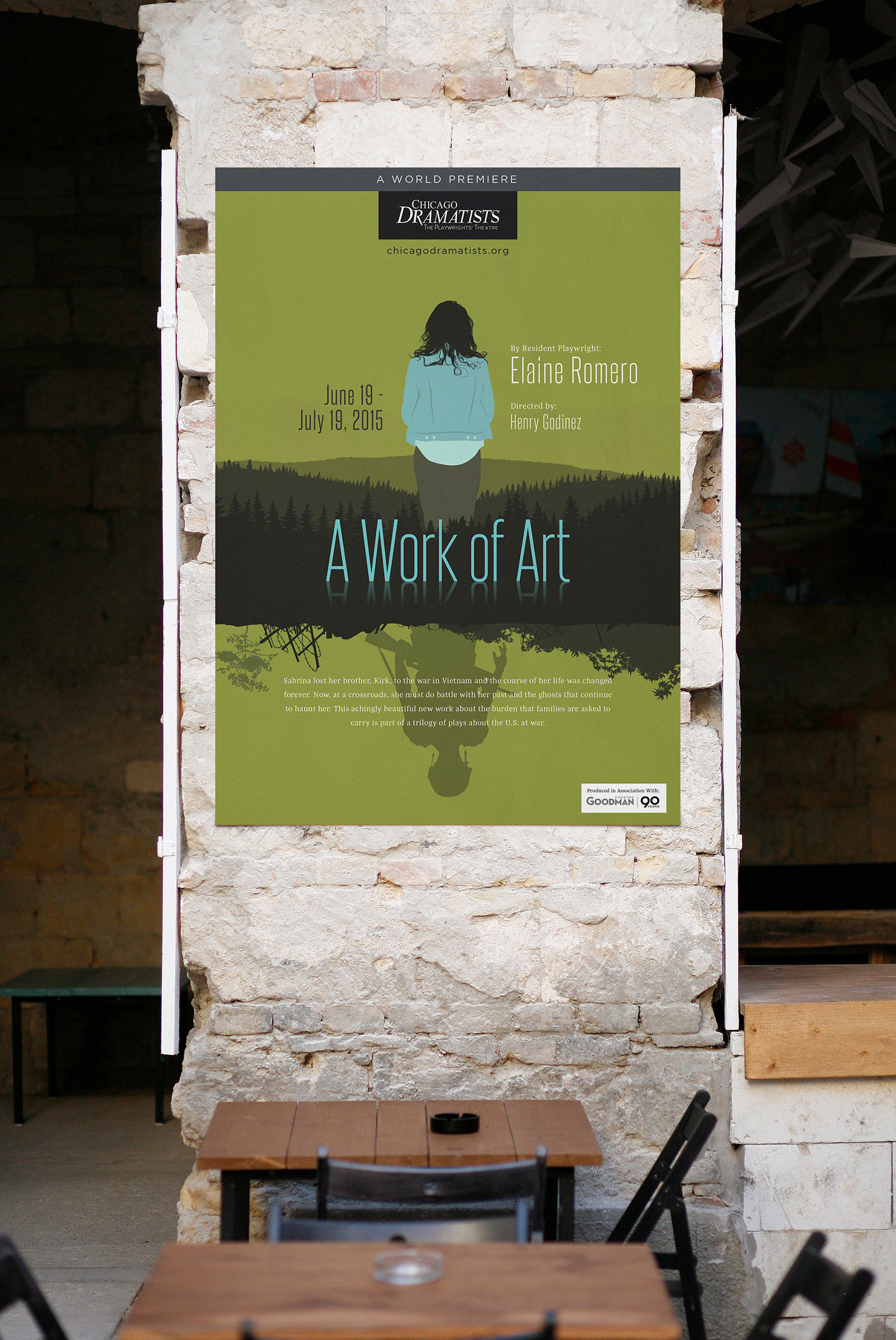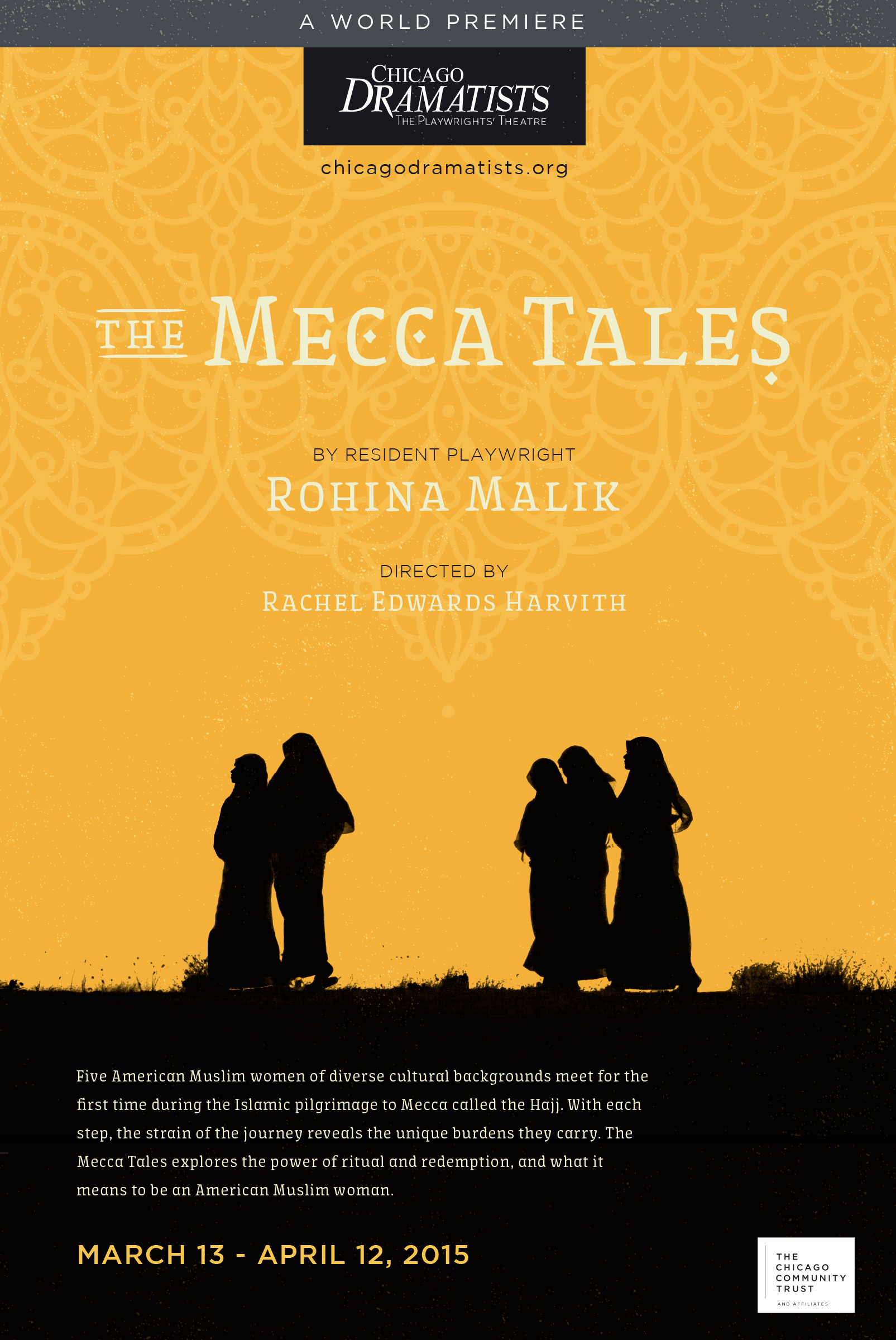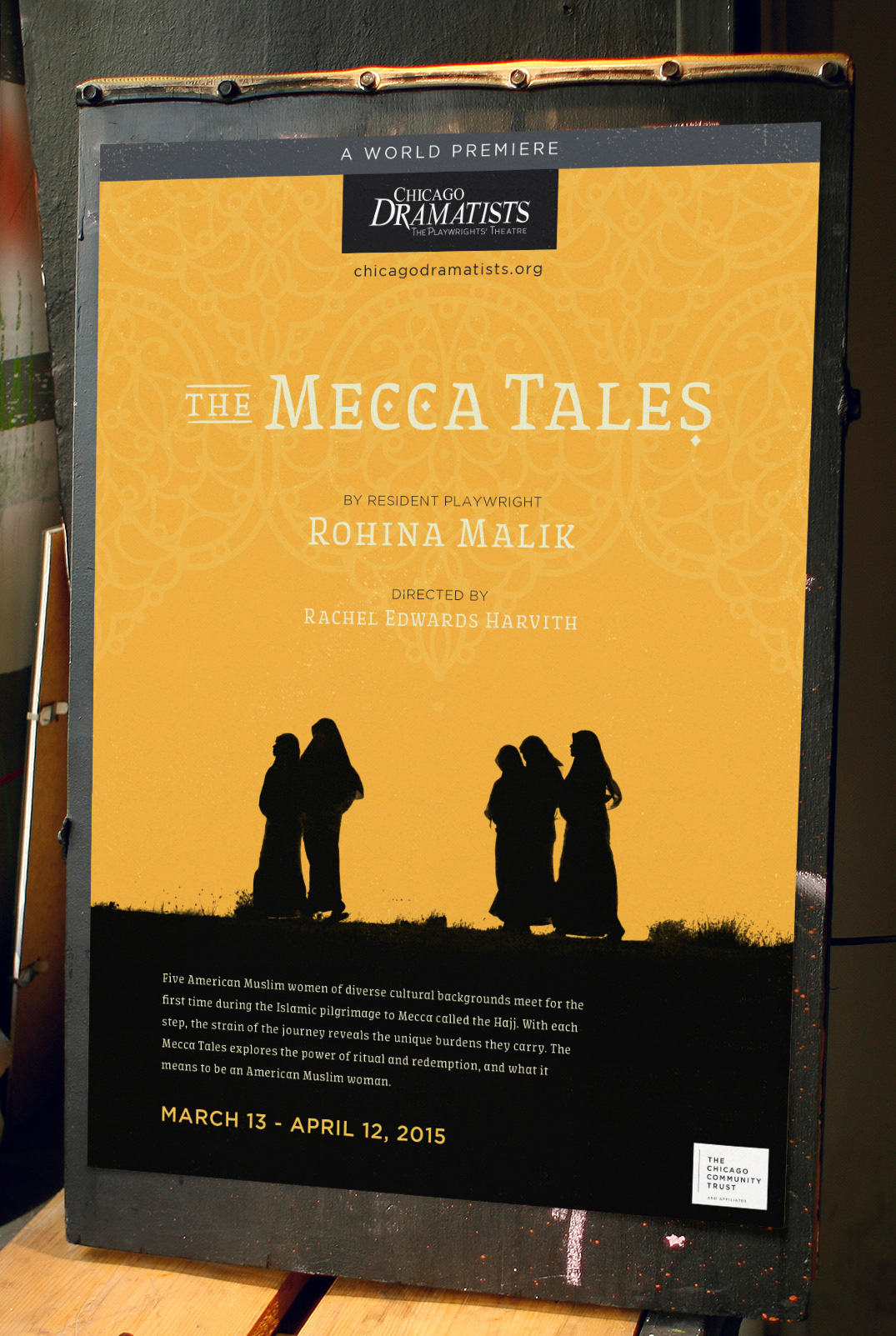 Chicago Dramatists wanted to make sure the look, tone and feel of these plays were properly conveyed through color and illustrative scenes. The designed materials for the two plays needed to be able to stand on their own, but also compliment each other when paired together on the season's marketing materials.