#WorkHappier Instagram Contest
Social Media contest on Careerbuilder's Instagram channel
In 2015, I helped the CareerBuilder Instagram channel manage a year-long campaign around the idea of working happier. In order to encourage people to share photos of what helps them get through their work days, the CareerBuilder Instagram channel held a #WorkHappier photo contest. The main goal of this contest was to increase the number of photos tagged to the brand's then hashtag (#workhappier), gain followers and increase engagement.
To kick off the contest, we partnered with IgersChicago and the Chicago Architecture Foundation, and invited 30 influencers to a private event at MCA during Worldwide Instameet Weekend. The instameet opened up to all who wanted to attend at the Columbia Yacht Club, where we gave out vouchers for free coffee and sandwiches from Eastman Egg company who's truck we had on site. 

By the end of the 10-day long contest, we nearly doubled the number of photos tagged to #workhappier and increased the channel's following by 13.5 percent.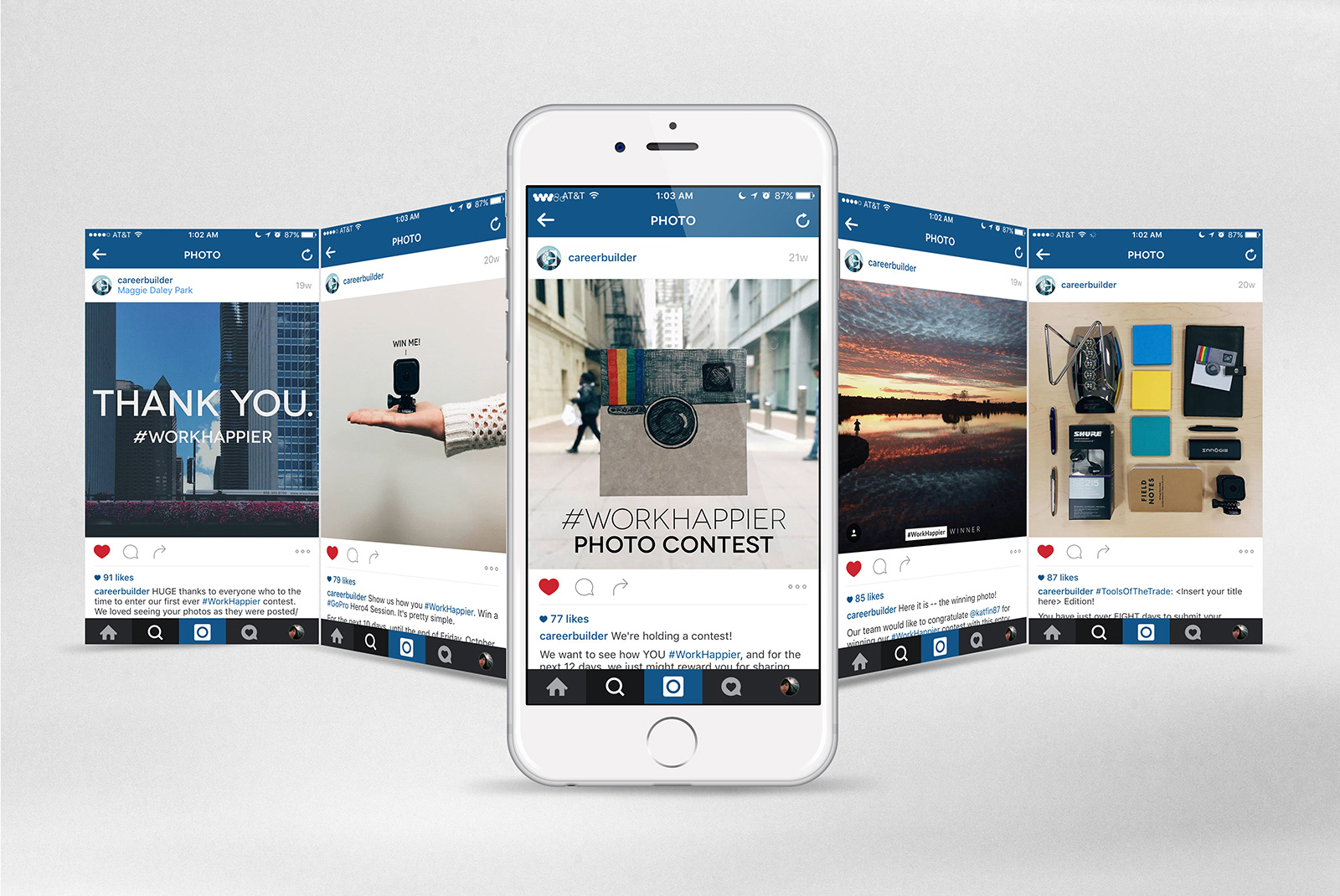 The contest was promoted via Instagram, Twitter, and Facebook. Full details were shared via a contest website.